Happy Monday, friends! Thank you so much for stopping by today! In case you haven't figured it out yet, birds are my favorite! Okay! That reminds me of a line from one of our favorite Christmas movies, Elf, "Smiling's my favorite!"
Each year I decorate our main tree in silver, white, and different shades of blue. We call it our bird tree, but I also incorporate other favorites like crosses. =)
After all, Christmas is about celebrating Jesus birthday and the cross is a reminder of what He came to earth to accomplish. Because of His death, we can live an abundant and eternal life. What an awesome gift He chose to give us! I'm so thankful!
So how do I follow this up? I can't! But I would like to share with you my living room decor, so here goes...
a better look at my sequiny tree skirt...
...and some ornaments...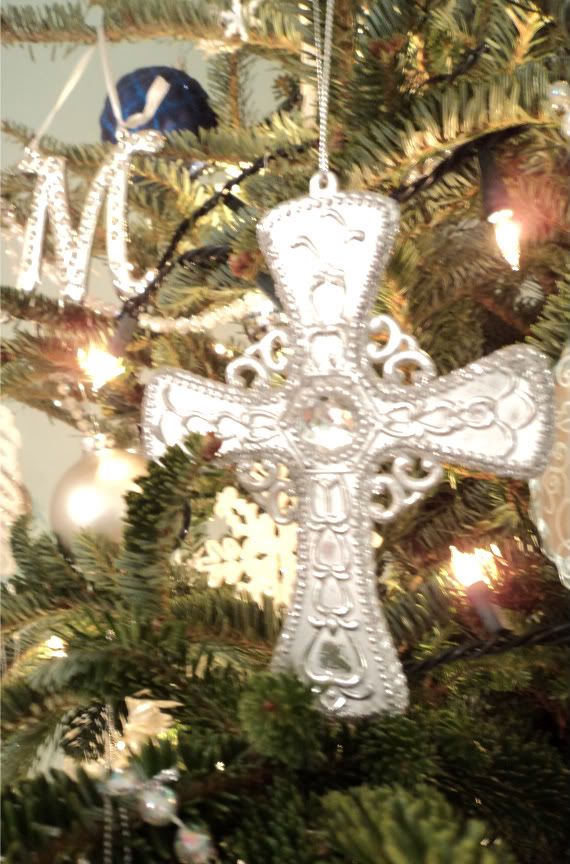 my makeshift mantle...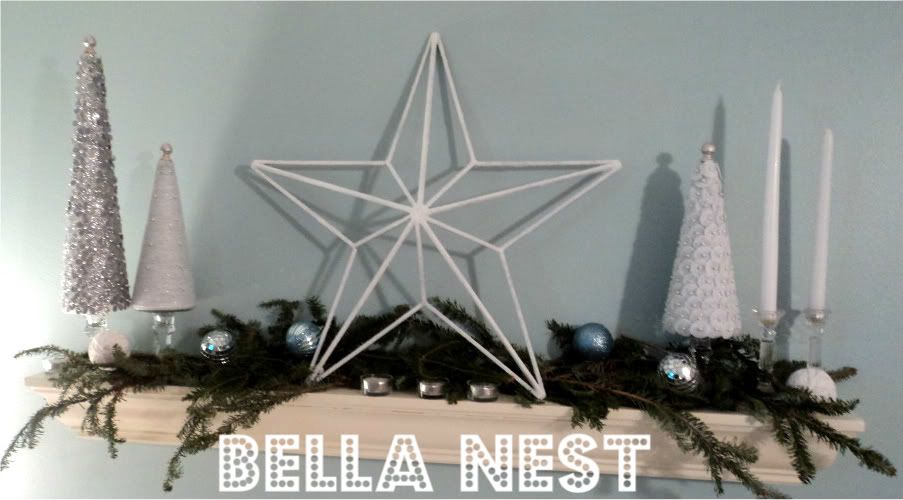 These are styrofoam balls wrapped with white and silver yarn from one of my
tree
projects.
I used Elmer's glue and glitter to add some sparkle to these...
Thank you again for stopping by! This whole blogging thing has been such a fun experience and I can't wait to get to know you better and check out more of your creations! Much love to you!
We linked up with: