Hi, friends!
If you've never used burlap before, it's a course fabric that can be used in many craft projects. You could use it to cover a lampshade or seat cushions, make wreathes, placemats, banners, and much more.
At $3.99 per yard plus your 40% off coupon from Hobby Lobby, you can get a whole lot for very little! Here's a table runner I made recently...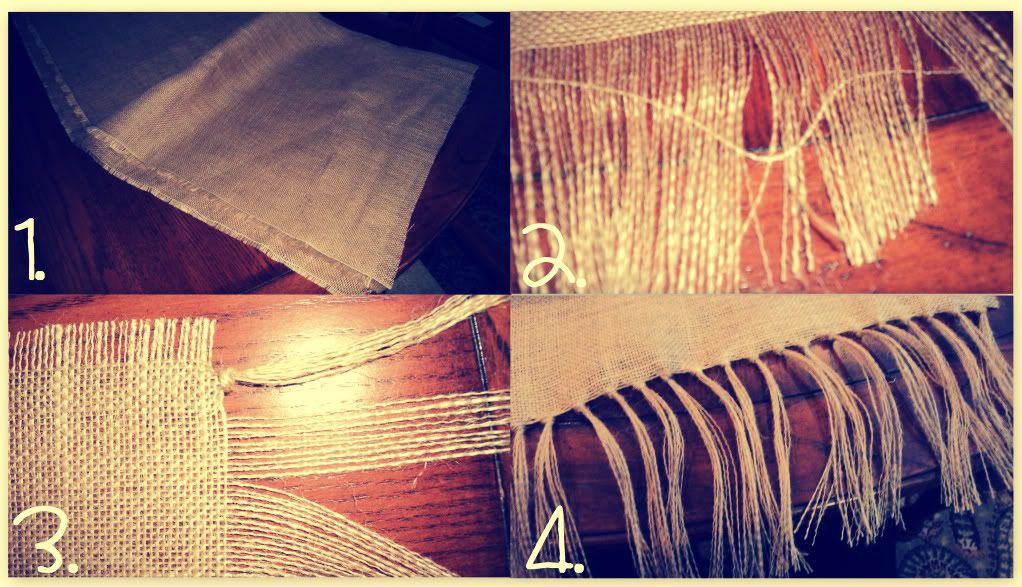 1. Measure & cut out what you need to fit your table.
I left an extra 7.5" to hang off the ends. 4" of those are the strands.
2. Begin to pull 1 or 2 strands at a time off the end. I would recommend putting a towel in your lap.
Burlap is super messy!
3. After you've gotten your strands as long as you need them, count the same amount of strands each time
and tie them into a knot. I did 10 at a time.
4. You're done with the ends!
If you have a sewing machine or no sew glue, you can hem the sides or you can leave them unraveled like mine. I liked this look. Just pull the same amount of strands off each side.
Thank you so much for stopping by today! I'd love to see your latest burlap creation!
Bella Nest linked up with: