Hi again! I'm so happy you returned to see my little shelf re-do.
This thing started out in my son's room when he was a baby then got moved to the attic for a while.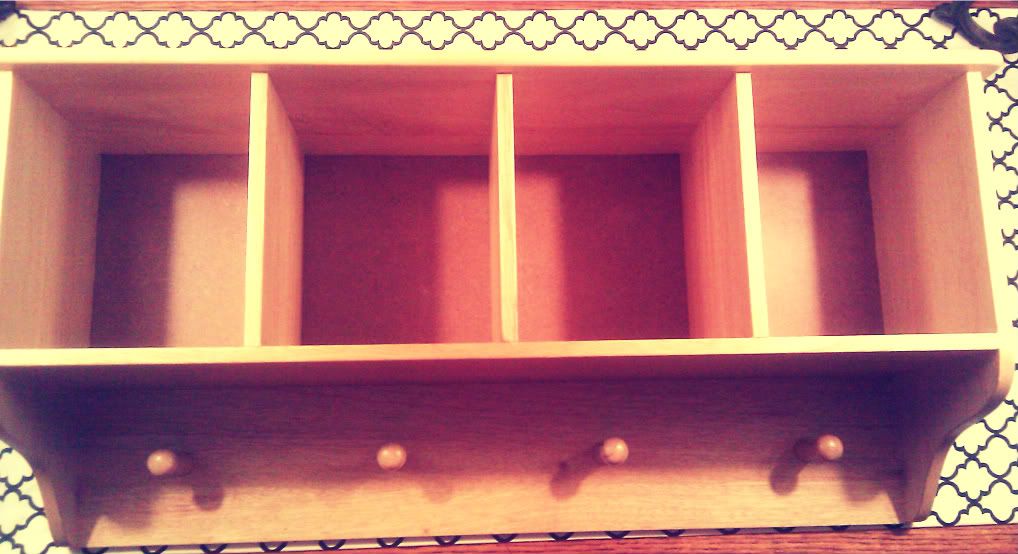 Poor little plain shelf!
I removed the back and painted it then used my staple gun to attach the fabric.
I replaced the knobs with these shabby flower ones that were 50% off at Hobby Lobby.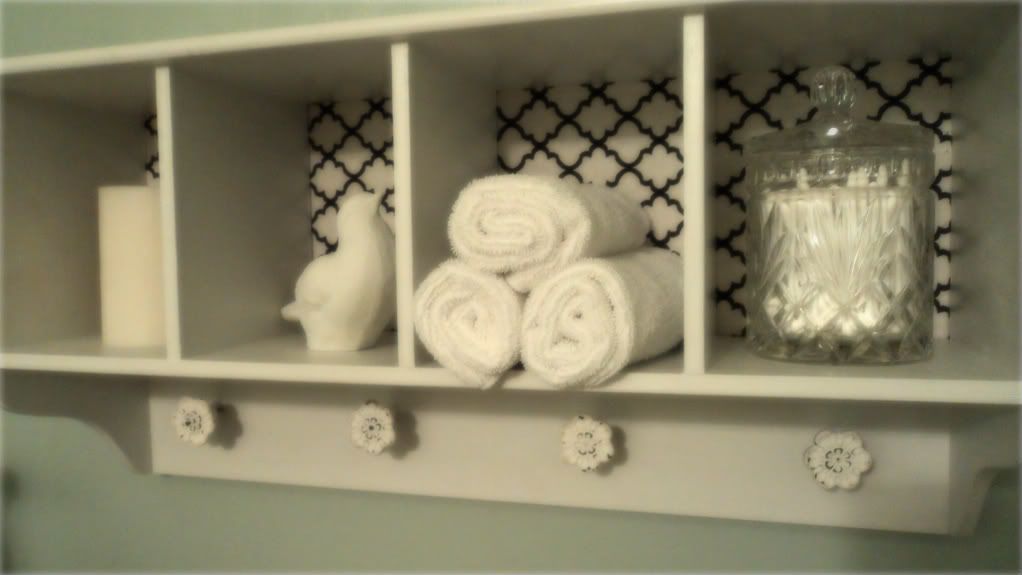 She's perfect for storing towels and nick nacks. =)

I've linked up with: