Happy Wednesday, Sunshines! I've been looking forward to sharing this project with you for a little while now. After many shopping and yard saling trips, searching for frames of different sizes and shapes, I finally got the collage I wanted. And here's the reveal.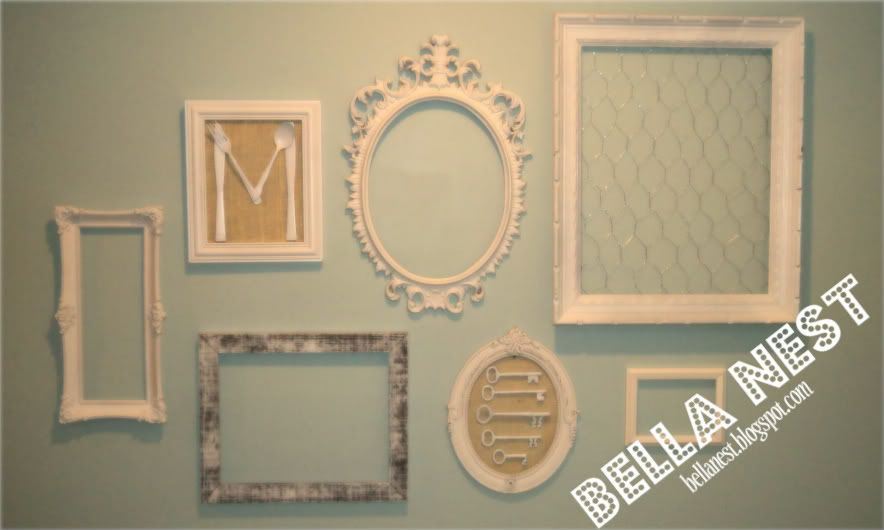 There are several good tutorials on Pinterest on how to prepare the placement for your collage before you start putting holes in the wall. But I have to admit, I just starting hanging these and before I knew it, I was done. That's how I do things...as fast and simple as possible!
To start off, I painted all 7 frames white and lightly distressed a few of them with sandpaper.
This frame in particular wasn't soaking up the paint, but I liked the way it looked and kept it.
Here I used chicken wire bought from Lowe's (it was around $1.50) and used my staple gun to attach to the back of the frame.
The framed M was a fun project...
I attached burlap to the frame with hot glue and after I spray painted the silverware, I hot glued them to the burlap. I have to give props to my hubby for coming up with the M idea. ;)
This was made from a set of jailer keys I found at GW for .50.
I spray painted them and hot glued them to the burlap.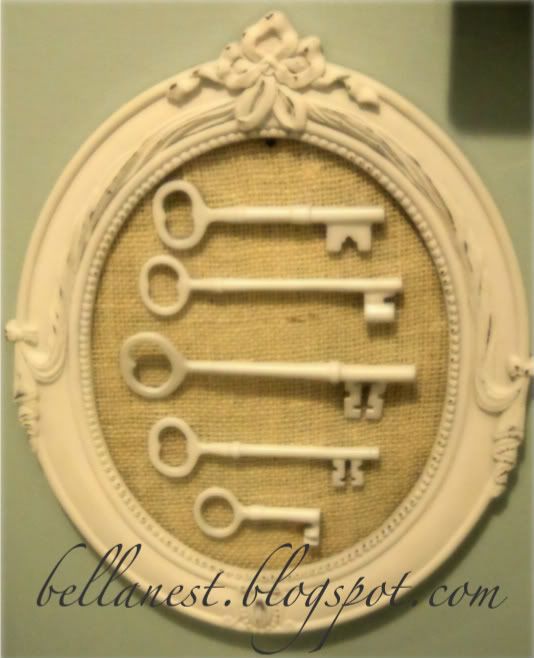 and one last look...
Thank you so much for checking out my wall collage! I hope you'll have a blessed rest of the week!