Happy Saturday, peeps! It's a perfect day here to be outside, so I need to make this quick!
Last weekend was our school's fall festival and our class had the pumpkin/ring toss booth. Here's what I made that draped our class tent.
Obviously this isn't our tent, but I totally forgot to take a picture while I was there!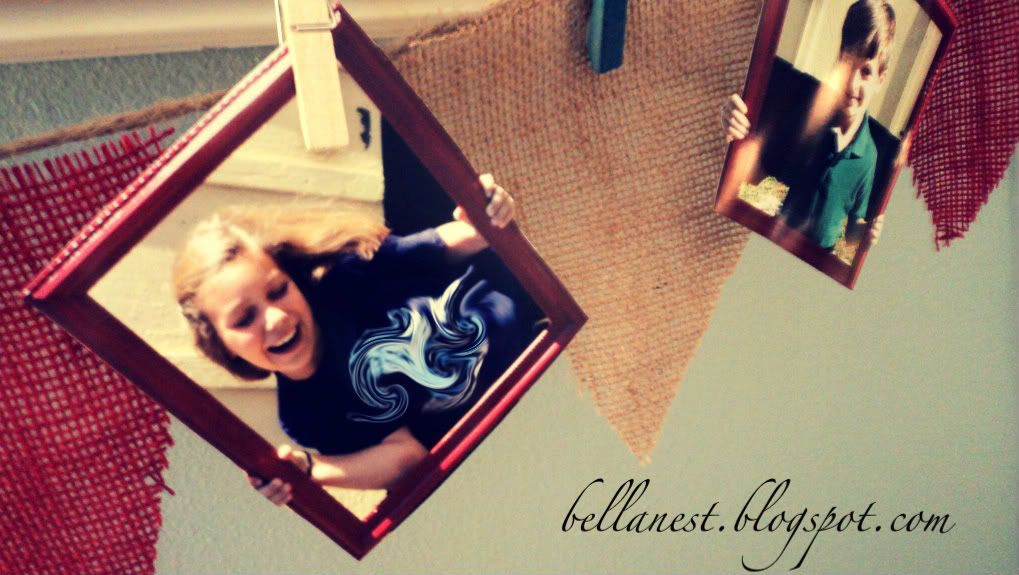 First I had the students pose while holding a large frame that I spray painted red.
I cut out the hands to give it a 3d look.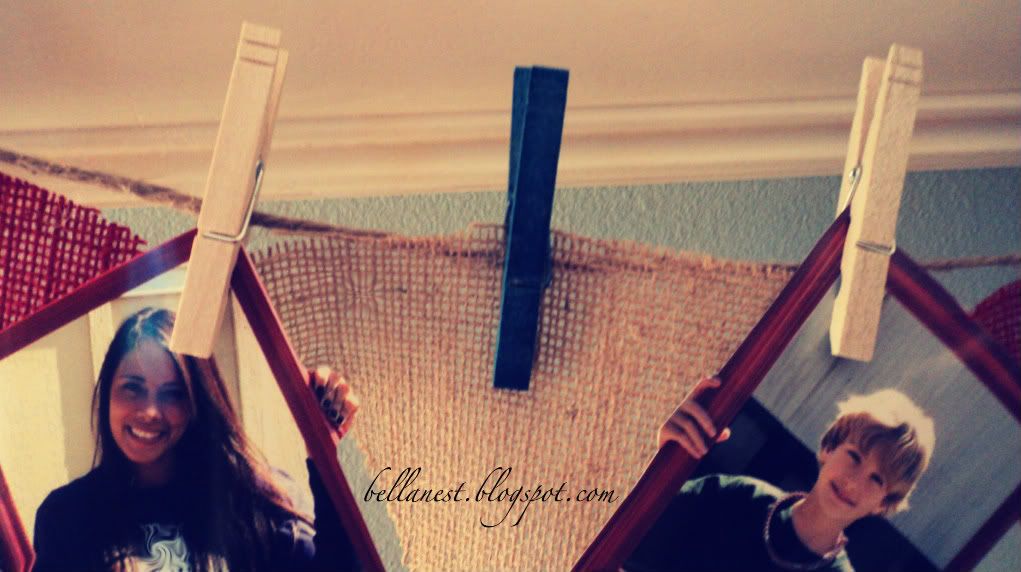 Then used twine to hang the red and natural burlap flags and spray painted some of the clothes pins navy blue.
I even snapped a pic of the teacher for the bunting! The kids say she's so pretty!
Bella Nest linked up with: