I found this coffee table at a rummage sale with a $25 sticker on it, but was able to talk the owner down to $12... yes, always ask if they'll take less. You never know unless you ask!
First, I removed the legs and gave her a good sanding.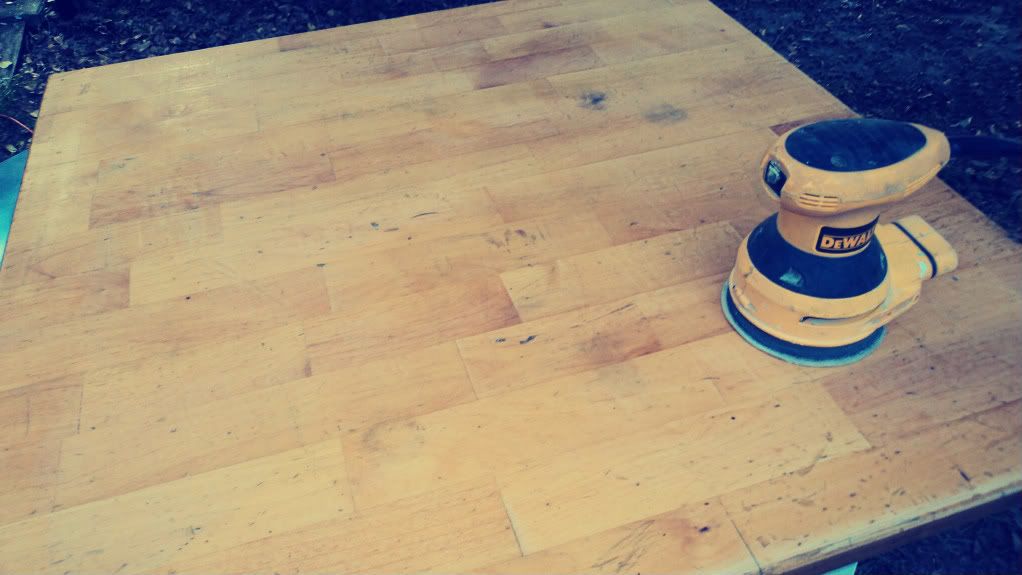 I LOVE this little DeWalt!
I brush painted the entire table with a satin white and used painter's tape to make stripes.
Sorry there's no picture for this, I'm still learning to remember everything I need to capture in the process!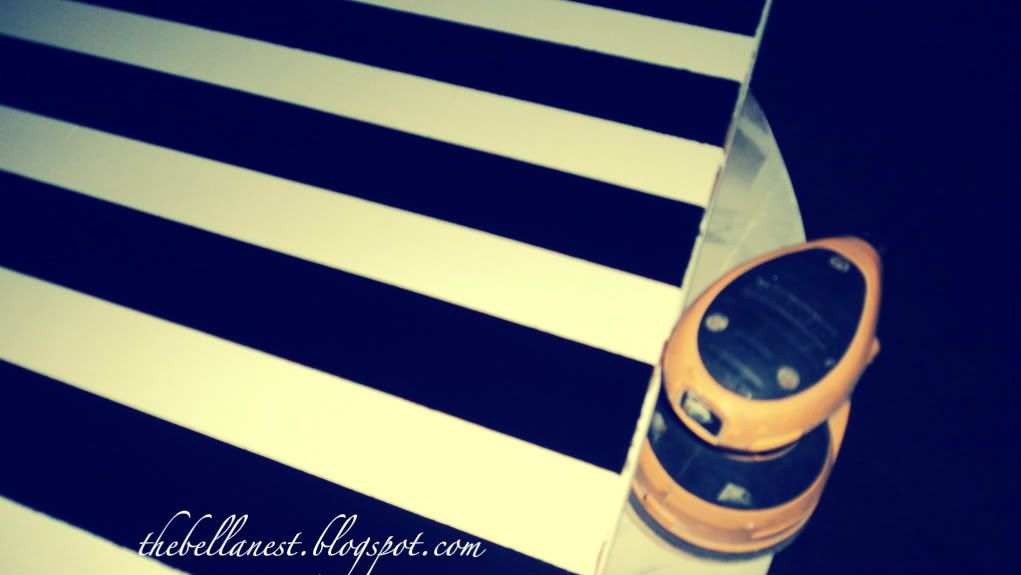 I sanded around the edges to give it a little distressed look then used
Minwax water-based polycrylic protective finish.
And here she is...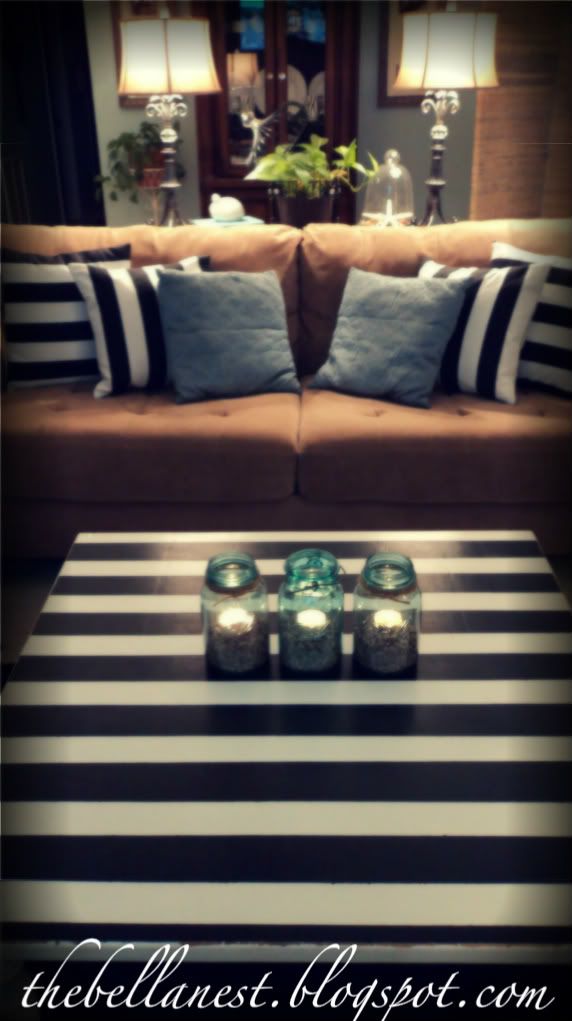 Can you tell I like stripes?!