Before we head to this week's Drab2Fab post, I just want to say thank you to Erin from
Chronic Christian Crafter
for giving Bella Nest the Versatile Blogger Award today! You made me smile really big! And a huge thank you to Sheila from
Swirlygirl Dreams & Decor
for the Leibster Blog Award! Your kind words meant a lot to me! Thank you both!!!
Hugs!
Today, let's welcome...
Hello Bella Nest Readers! I'm Liz and you can find me writing about projects and crafts over at my blog,
Here's to Handy Andy
. I'm super excited to be guest posting for Drab2Fab Friday!
For my Drab2Fab project, I took a little piece of furniture that I already had that was well in need of a makeover. There are several things about this project that are awesome, first one being that this table was FREE. Several months ago my mom gave me this little night stand.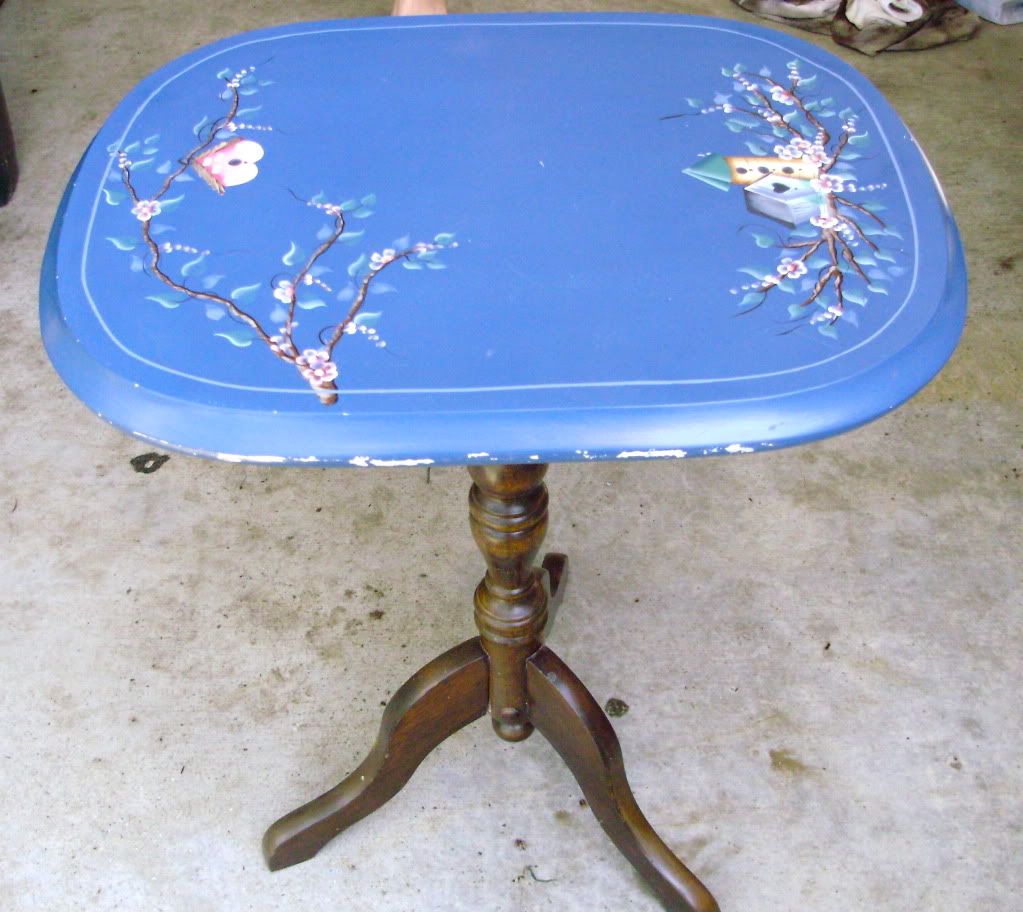 Cute, but clearly in need of an update. Now, this little table has been sitting in the guest room since I brought it home, and now that we're changing our guest room to into a kid's room (see more on that
here
), now is the perfect time to makeover this little piece to match the new room theme.
Since the new color scheme of the room is going to be blue, green and yellow, I decided to paint the table top yellow and leave the bottom natural. Awesome thing number two is that the gallon of yellow paint I used was only $5.00 in the oops section in Menards - bonus! First, I sanded the table top with an electric sander and then I painted several coats of the yellow on the table top.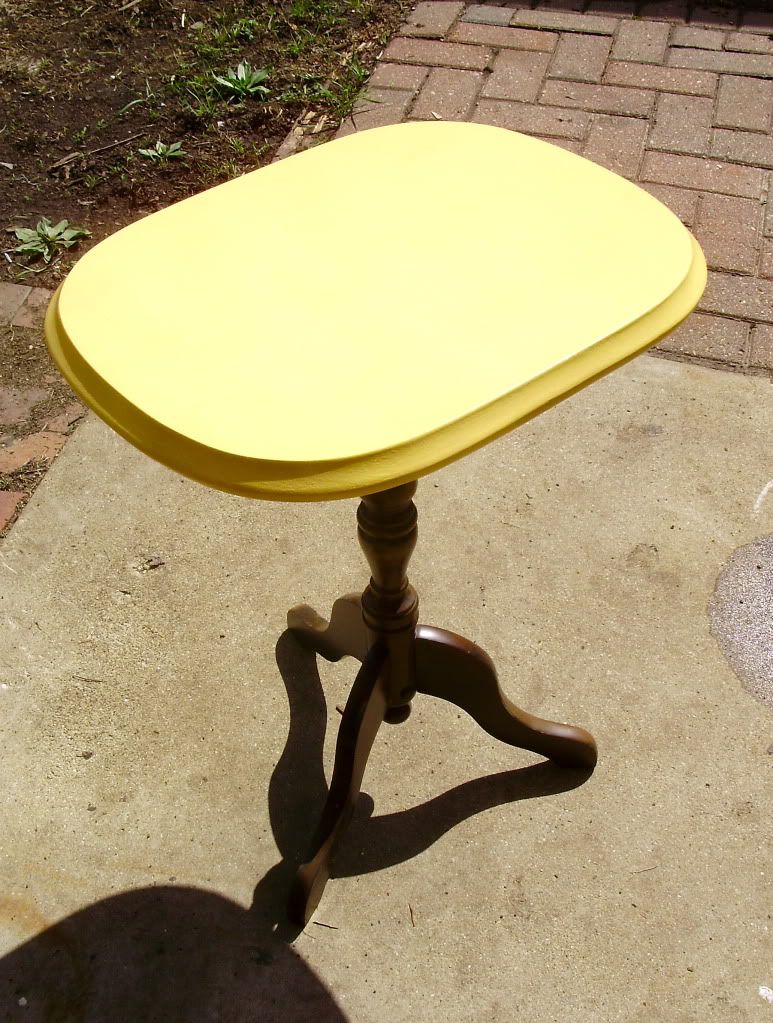 Now to add a decorative touch to the table. Since I've decided to go with an alphabet/word theme for the room, I used some alphabet stencils from Hobby Lobby that I got for $2.99 and some more paint that I got from the oops section for only $1.00 (yup, awesome x3).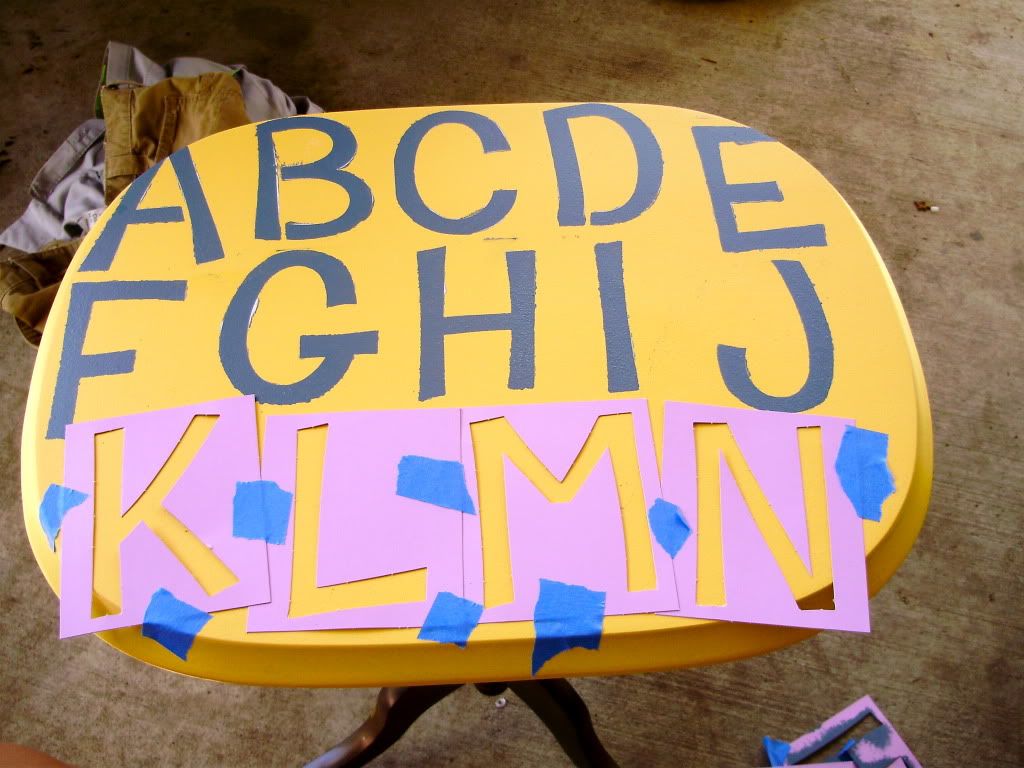 I actually ended up using a much smaller brush than pictured to paint the stencils. After the letters dried I took the sander again and went over the whole table top to give it a nice distressed look, especially around the edges.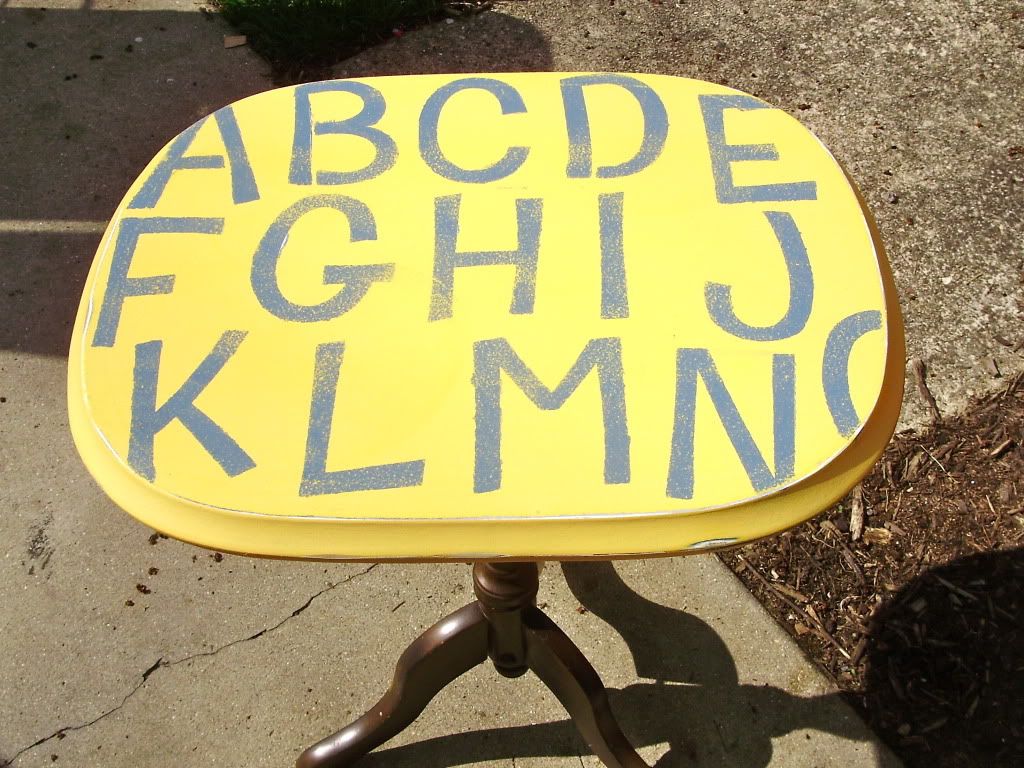 Add some Minwax stain, wait 5 minutes, wipe off.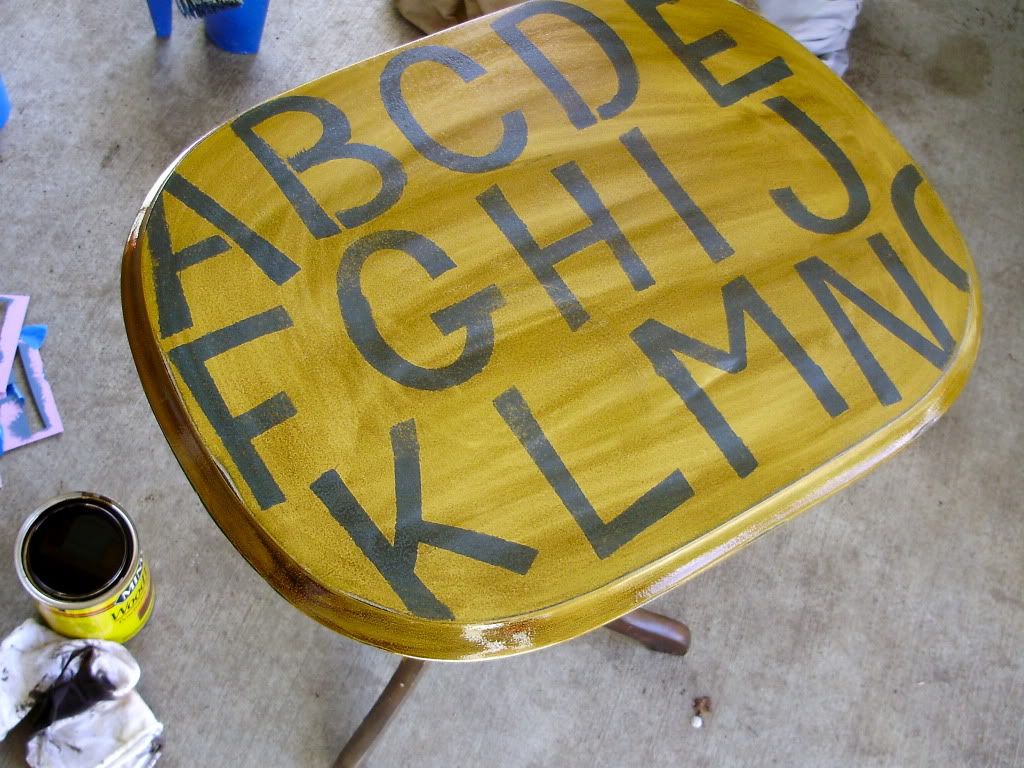 After the stain dried, I rubbed on some Minwax paste wax finish. I've never used this product before, and I'm not really sure I used it right, but I like the end result! After the wax dried, I polished the table with a clean, dry rag. It gave the table a smooth, slightly shiny finish.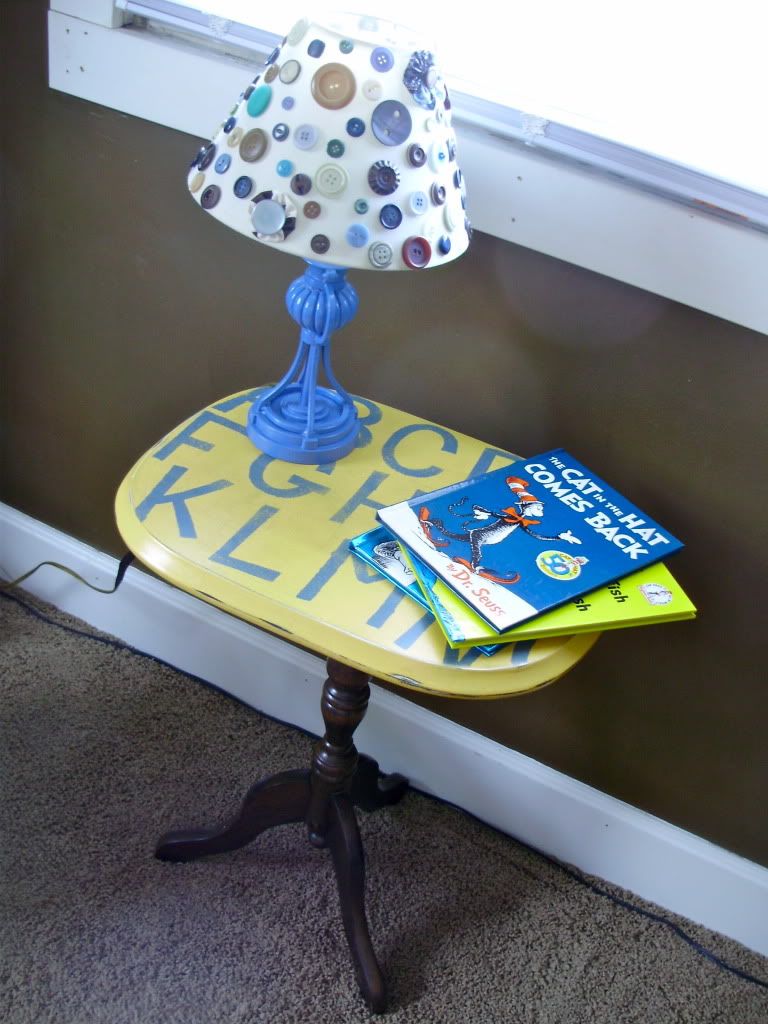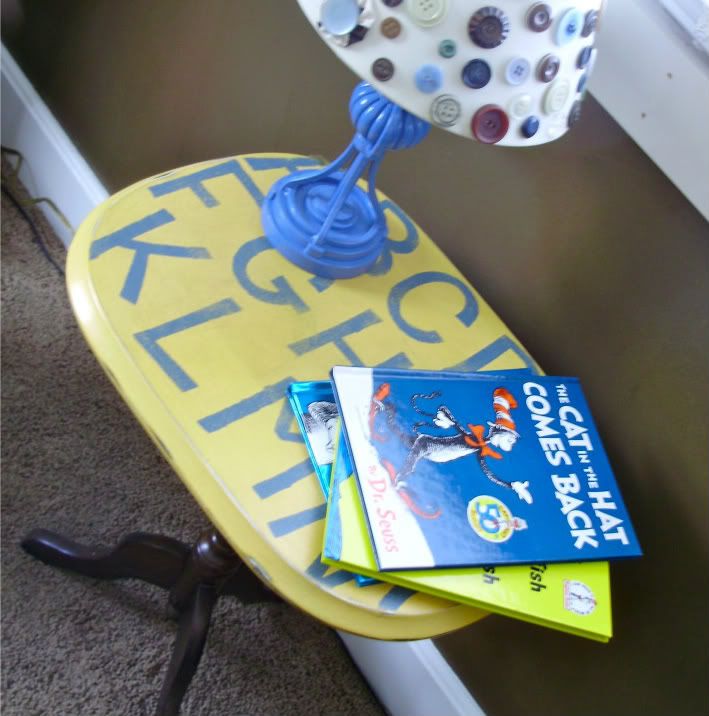 Wahhh La! There it is. It turned out way better than I expected - I really like it! This is definitely the brightest color I've painted a piece of furniture, and I'm really glad I took the risk.
Thanks for reading along!