So while visiting the fruit stand this weekend, I learned some interesting facts about the pumpkin. I was able to talk to a sweet employee there that was an absolute joy to be around (her name happened to be Joy..she does live up to her name!) I couldn't write quick enough, on my post it note, all the interesting information she was loading me down with. Yes, I am one of those note takers. I have to write things down to the last detail if I plan on remembering it even 5 minutes later... I keep saying I'm going to start taking those
vitamins that help with memory.
I just keep forgetting to follow through with that too. =/
This is my pumpkin showing off a
knotted pumpkin
he picked out. =)
I forgot to mention that I lost the Post-It. There's no other place I would've put it besides my purse so it had to have grown legs and walked off while I was sleeping! I'll try to remember as much as I can...
They call these white pumpkins
Cotton Candy
.
This gourde was the biggest one they had in the whole place.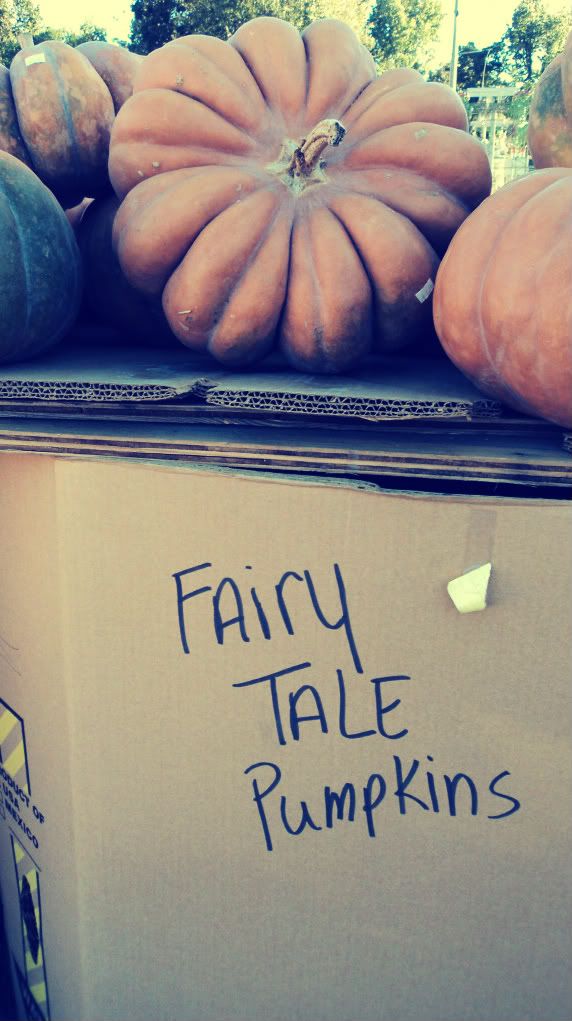 Joy also called these
Cinderella
pumpkins... these were my favorites.
some more interesting
gourdes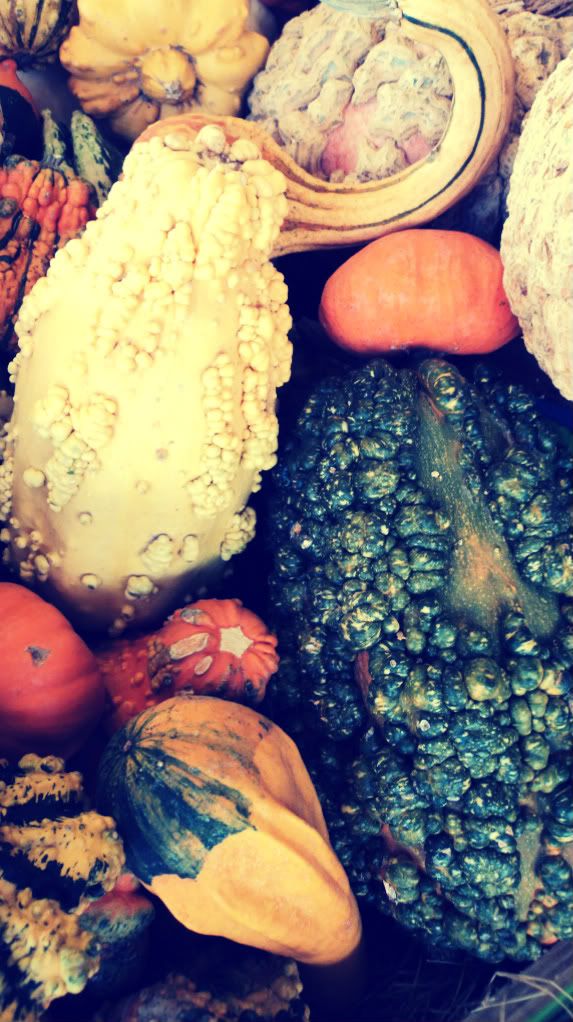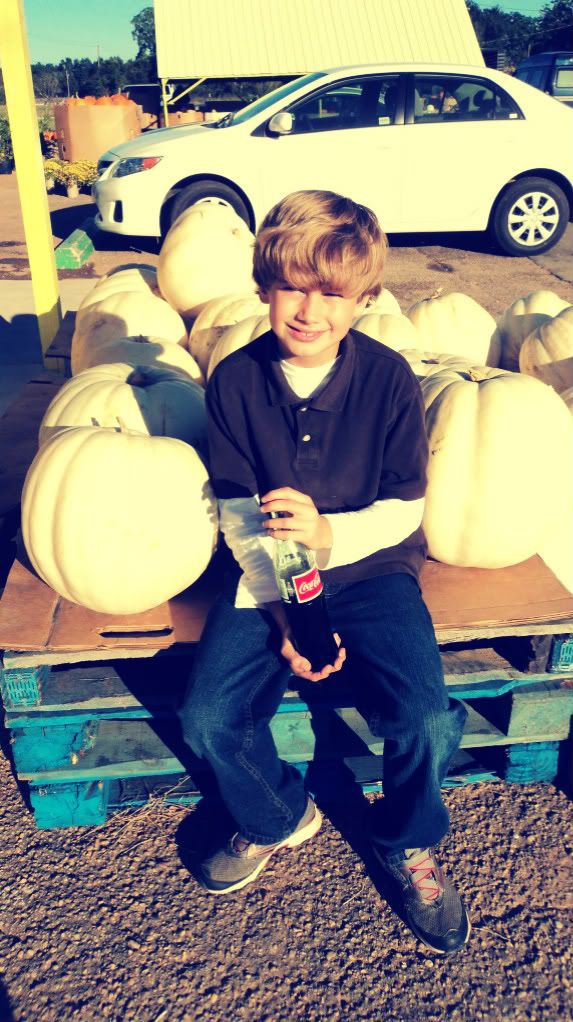 Taking a break with his first glass bottle of Coke. What a great experience!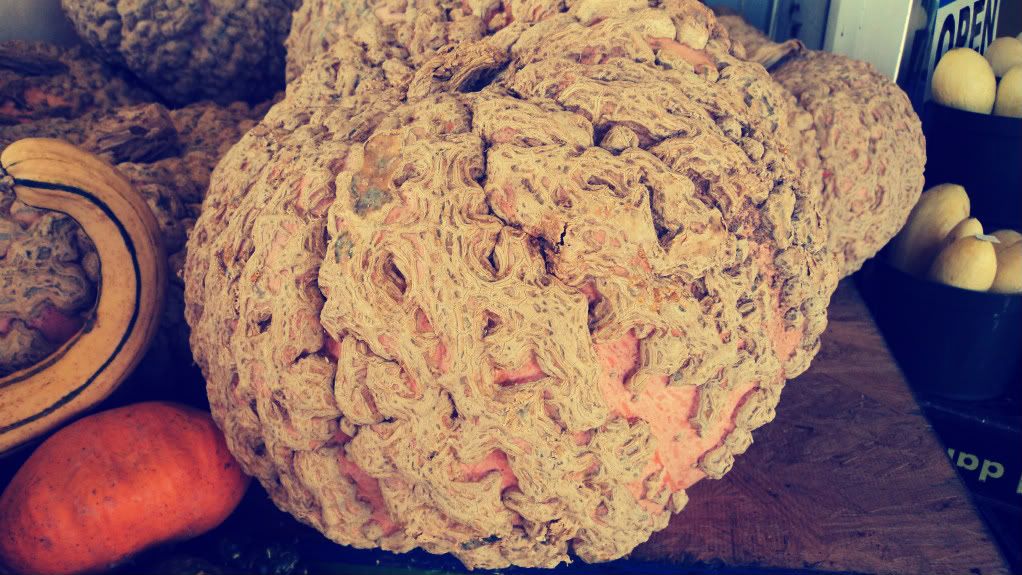 This is a
peanut pumpkin
... they plant the peanuts and pumpkins close causing them to grow together.
We also learned that the pumpkin is a type of squash and it's a fruit.
I always thought that squashes were vegetables!